The Individual Coverage Health Reimbursement Arrangement, or ICHRA, is the new regulation that allows employers to contribute funds to its employees' individual health insurance.
The ICHRA ruling was finalized in June 2019 and will become available beginning January 1, 2020.
Click HERE to check out this informative article about this new benefit plan!
Is an ICHRA the right fit? Find out more by contact your team at Flyte HCM.
If you're interested in ICHRA Administration and you'd like to learn about how you can offer this great benefit, we have an excellent resource for you to explore:
CLICK HERE to the visit the ICHRA Administration product page
CLICK HERE to download the Flyte HCM ICHRA Info sheet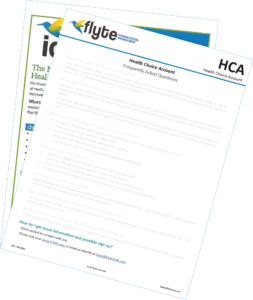 Flyte HCM is proud to deliver a true multi-account solution for the ICHRA. A single platform, a debit card, and mobile app designed to make the ICHRA experience seamless and easy. For employers, we provide a comprehensive, one-stop, compliant administration solution with in-depth reporting, and a single administrator.
For more information, give us a call today or email: Sales@FlyteHCM.com